Heavenly Sikkim: My home in Himalayan India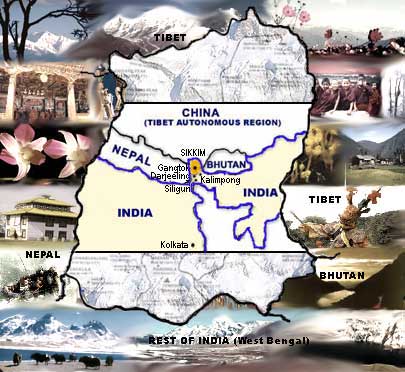 Sikkim (c) Naresh Agarwal 2004-2012
Sandwitched between three countries, Sikkim, the 22nd state of India, is a small (0.22% the size of India) Himalayan paradise.
Its mountains, alpine lakes, orchids, monastries and peace-loving people provide it with unparalled beauty.
Sikkim is my home. I was born in the wards of Sir Thutob Namgyal Memorial Hospital in Gangtok (the state capital) and have grown up seeing the majestic Mount Kanchendzonga (the third highest mountain in the world) from my home window and school.
In the first half of 2011, I got the opportunity to write a monthly column (see below) for the Talk Sikkim magazine, which was immensely satisfying for me. In September 2011, I'd built a website to draw attention to the September 18 earthquake.
Glimpses of Sikkim
sikkim blog | photos | pinterest
Sikkim: 1971 documentary by Satyajit Ray
[youtube xejrFjaPQ7Q 600]
Watch Part 2
Related links
About Sikkim / News and Views
Visit Sikkim
Issues and Events / Other links

Reopening of Indo-Tibet Trade route via Sikkim
New airport at Pakyong
Rail link from New Jalpaiguri to Rangpo