paintings-journey-exhibitions – oil | watercolor | acrylic | pencil | charcoal | pastel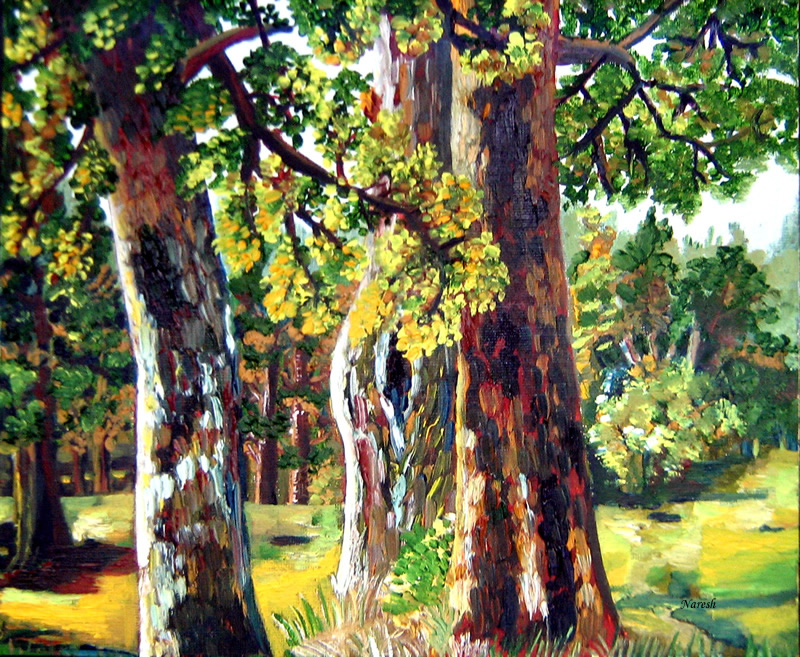 Click on painting for higher resolution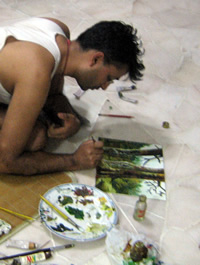 On the way back from Prateek's house on Feb 3, 2007, Archana and I bought small oil boards from Takashimaya, Orchard Rd. Painted this in 2 Sunday sittings – on Feb 4 and Feb 11.
It's a copy of a painting that hung on the wall of our rented house in Chinese Garden, left there by the landlord.
Gave it to Anita didi.