paintings-journey-exhibitions – oil | watercolor | acrylic | pencil | charcoal | pastel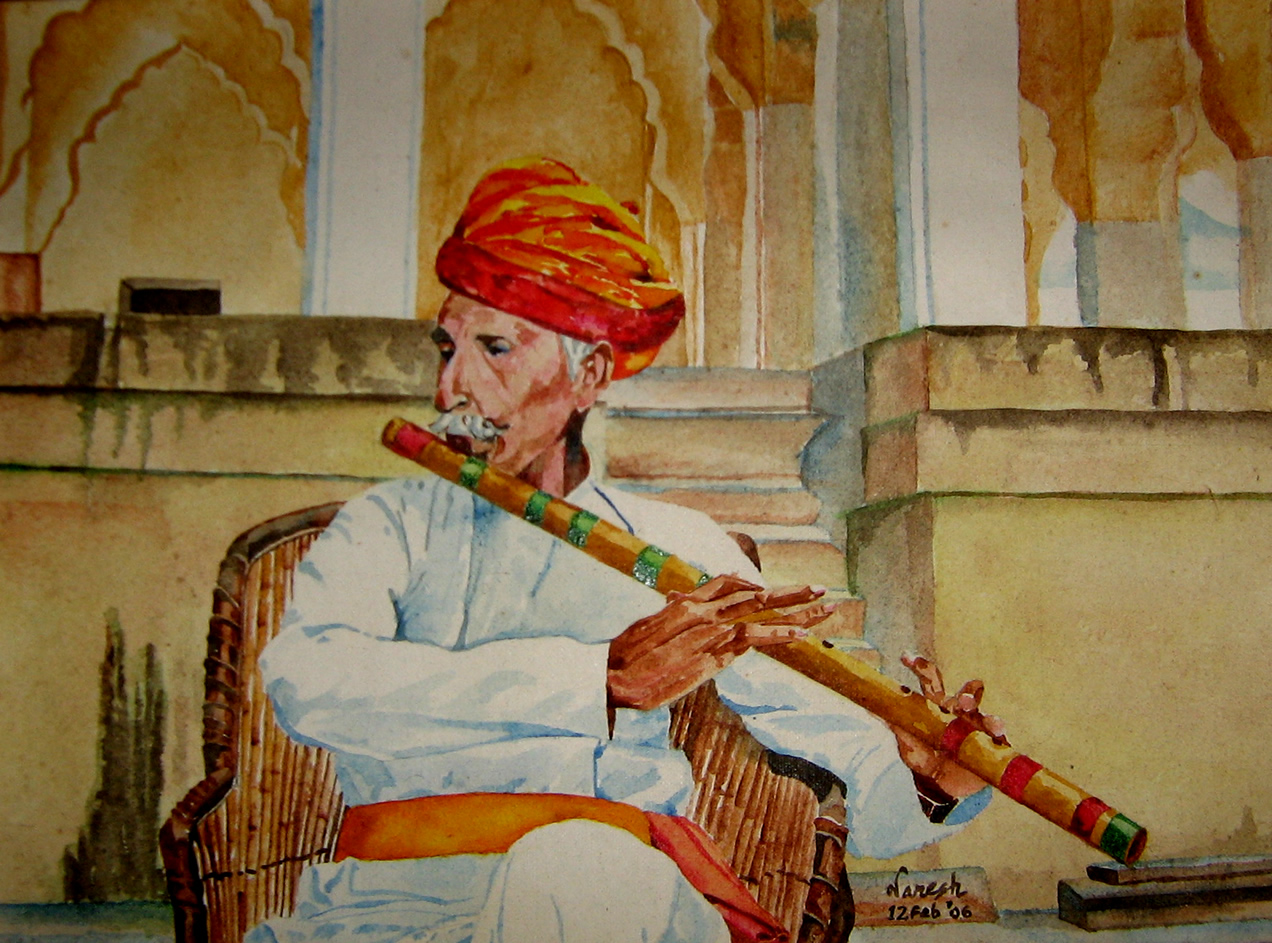 Click on painting for higher resolution
Started this is July 2005. The gentleman playing the Rajasthani flute is a very famous image in books on India. He sits in the Meherangadh Fort of Jodhpur in Rajasthan.
The title "Padharo Mahre Des" (meaning 'Welcome to my country') is from a Rajasthani folk tune I absolutely love (captured in films like the Oscar-nominated 'The Little Terrorist').
Finished painting the chair and the background around 1:30am on 12 Feb 2006.
A painting I am reasonably happy with.
Note: Based on the photo below taken by Vikas at Jodhpur on 17 Dec 1995.