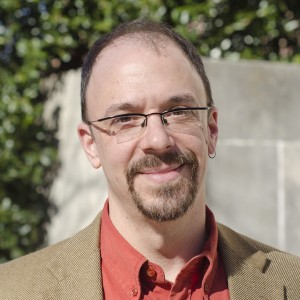 As a GSLIS student in the mid-1990s, I took the traditional reference and cataloging core curriculum courses. Two decades later, I have seen a lot of changes to information technology and librarianship. Yet the core curricula of most library and information science (LIS) programs still retain these traditional courses or, in many cases, their modern incarnations: information services and metadata.
These courses remain in most LIS programs' core because the American Library Association's (ALA) Standards for Accreditation of Master's Programs in Library and Information Studies requires that the curriculum address certain topics and prepare students with certain skill sets. On the other hand, the ALA's Accreditation Standards also require that the curriculum "provide direction for future development of the field."
While traditional topics in LIS remain important, the future of the field depends on a broader set of skills that are necessary to remain in relevant and mobile in today's marketplace. And I'm not talking about additional information technology skills.
A study was recently published analyzing the prices that university libraries pay for "big deal" journal bundles. This study revealed that some institutions are paying nearly twice what other peer institutions are paying for the same bundle. While it is shocking, it is not surprising. What makes it worse is that publishers brought suit against universities involved in this study to prevent them from releasing the details of their contracts (the courts ultimately ruled that these universities could release the data). University libraries may know what they're paying for their subscriptions, but they usually do not know what their peer institutions are paying. Vendors would like to keep it that way.
Over the past several decades, libraries have decreasingly been in the business of owning things, and have increasingly become portals through which users access resources owned by others. Libraries can provide access to additional resources this way. However, under the regime of renting access to resources, it's critical that libraries be able to negotiate the terms of rental agreements. Contract negotiation has become an essential skill for librarians to possess.
Contract negotiation ultimately is about being a good steward of resources, which includes financial management. Budgets in libraries are often siloed by department. An example from my own research is determining the cost-benefit of reference services: How much does it cost to answer a reference question? The simple question turns out to be difficult to answer. Many studies have investigated this question, and come up with different answers because there's little agreement on what should be included in the calculation. Staff time is about the only cost that everyone agrees on, but should some percentage of the cost of purchasing the resources used, network access, or facility space also be included? While the answers are debatable, the issue remains that it is virtually impossible to argue that the service you're providing is worth the cost, if you can't say what the cost is.
Discussing the cost-benefit of libraries doesn't sit well with everyone. Librarians often like to make arguments about the benefit of libraries to society. Unfortunately long-term arguments often take a backseat to immediate concerns, especially where money and politics are concerned. A decades-long history of libraries being threatened with closure – Detroit, Denver, Cuyahoga Falls, Monterey, Chicago – drives this point painfully home. There may not be much that librarians can do to increase their institutions' budgets, but there is plenty that librarians can do to advocate for their slice.
This sort of advocacy is ultimately about becoming a thought leader in your organization and in your community. Leadership doesn't just mean that you'll be a manager, such as a library director or department head. Sometimes it means chairing a committee, organizing a conference or being faced with a situation that involves managing your manager. Such circumstances require leadership skills. How do you motivate members of a group, all of whom have different concerns and agendas? How do you get people to do things for you, especially if you're not their boss? While these skills can be learned, there needs to be increased emphasis on such skills in LIS school.
Leadership, financial management, strategic planning, and contract negotiation are the skills that will provide direction for future development of the field. These are the hidden core curriculum for librarianship.
Some courses address these skills, although they are not labeled as such. Project-based courses, such as GSLIS' Dr. Candy Schwartz's LIS 462 Digital Libraries and Linda Braun's LIS 467 Web Information and Architectures involve project management, and project management is all about leadership. Dr. Mary Wilkins Jordan's LIS 404 Management course involves writing a grant proposal, which develops budgeting skills. The onus is upon the student to find the hidden skills in each course.
Faculty do what they can to develop courses that include these skills. But it's up to students to capitalize on these opportunities to develop those skills and talk about them in your next job interview.
By Dr. Jeffrey Pomerantz'97LS, Associate Professor, School of Information and Library Science, University of North Carolina at Chapel Hill