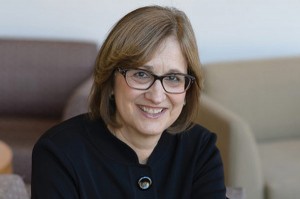 Captain of Innovation, Dean Eileen Abels
Our leader, our captain of innovation and collaboration, and founder of our Innovation Lab and Collaboratory – Eileen Abels. As Dean of the Simmons School of Library and Information Science (SLIS), Eileen Abels brings more than 30 years of award-winning expertise in library and information science to the school to help prepare 21st century librarians for work in libraries, information institutions, and cultural heritage organizations. She has led a distinguished career as an educator and innovator. She is the recipient of the ALISE Award for Professional Contribution to Library and Information Science Education, the ASIS&T Thomas Reuters Outstanding Information Science Teacher award, the Special Libraries Association Rose L. Vormelker award, and the Medical Library Association's Ida and George Eliot prize, among others.
Prior to joining Simmons SLIS, Abels was the Associate Dean for Academic Affairs and Professor at the iSchool at Drexel, The College of Information Science and Technology. Specializing in digital reference education and remote reference services, she oversaw ipl2, a digital library resulting from the merger of the Internet Public Library and the Librarian's Internet Index.
Her leadership positions include serving as president of the Association for Library and Information Science Education (ALISE). She is widely published, including articles and book chapters. Abels has also edited several books and co-authored Business Information Needs and Strategies.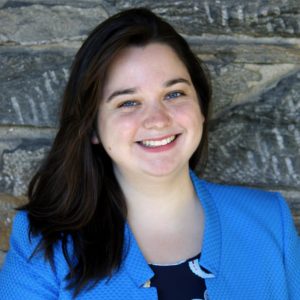 Project Manager / Writer, Elizabeth Reilly
Archives/History Masters student and current Fellow for Dean's Initiatives, Elizabeth Reilly is the UNBOUND blog moderator and project manager for the 2016-2017 year. She comes to Simmons SLIS after two years working at Bryn Mawr College on the Educational Technology Services team. Elizabeth has also worked in the Swarthmore College Peace Collection and the Bryn Mawr College Special Collections. Her interests include public and digital history, universal design and pedagogy.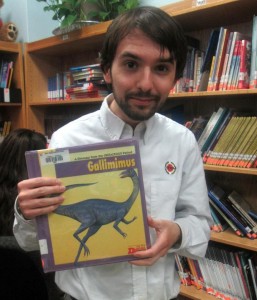 Project Manager /  Writer, Derek Murphy
SLIS Masters student and former Fellow for Dean's Initiatives, Derek Murphy was the UNBOUND blog moderator and project manager from Fall 2014 through Summer 2016. He has worked in academic and public libraries, search engine optimization, film production, elementary education, and cognitive science research. His interests include UX research, film and software preservation, psycholinguistics, and documentary filmmaking. He is currently in the post-production phase of his first feature-length documentary, Sarasota Half in Dream.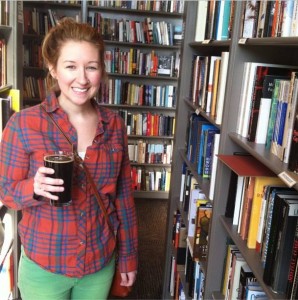 Project Manager / Moderator, Spring 2014, Bethany Fair
Archives/History Masters student and former Dean's Fellow, Bethany Fair was the UNBOUND blog moderator and project manager in Spring 2014. As Fellow, she served as the right-hand man to the Dean since January 2012 and was responsible for organizing GSLIS Study Abroad, the Allen Smith Visiting Scholars Program, and various other initiatives. Her interests include participatory archival design, digital humanities, and urban planning and is currently working on her thesis entitled, "Non-Places: Mohammad Atta's Quest to Reconstitute Anthropological Space."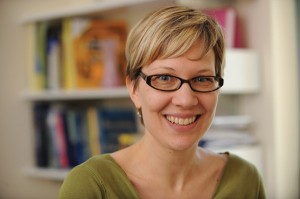 Writer, Laura Saunders
Laura Saunders received her master's from Simmons College GSLIS in 2001, and after working as a reference and instruction librarian for several years returned to Simmons College to pursue her doctorate. She has taught courses in reference and information services, user instruction, evaluation, and academic libraries. Her dissertation, "Information Literacy as a Student Learning Outcome," won the Jean Tague-Sutcliffe Award at the 2010 ALISE conference. Her first book, Information Literacy as a Student Learning Outcome: The Perspective of Institutional Accreditation, was published by Libraries Unlimited in 2011. She has published in the Journal of Academic Librarians, College & Research Libraries, and the portal "Libraries and the Academy" on the topics of information literacy, learning outcomes assessment, accreditation, and government documents.