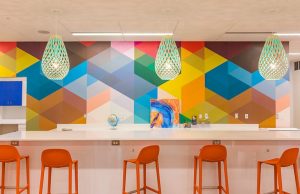 As always, there is lot going on in the library and information sciences world, so here is a small sampling from this past week! Happy reading!
New Archives Projects
Newcomb adds digital archives to document LGBTQ+ history  via Tulane Hullabaloo
Newcomb Institute at Tulane University is diversifying its historical archives by adding its first-ever completely digital-born collection to preserve the history of LGBTQ+ activism in New Orleans. The featured image above is from the Newcomb.
Long Island University (LIU) gets $1M grant to expand project to preserve Long Island history via Blank Slate Media
LIU Post's Palmer School of Library and Information Science was awarded a $1 million grant from the Robert David Lion Gardiner Foundation to expand an important project to both preserve Long Island's history and make it more accessible. 
Design
10 Questions…with Margaret Sullivan, an Interior Designer  via InteriorDesign.net
"With her six-person studio in NYC, Margaret Sullivan is on a mission to design the public library of the 21st century. Libraries, often fated with lackluster interiors, function as gathering spots and learning hubs for local residents of all ages. Sullivan knows a well-designed library will benefit the entire community…We ask the designer to share what she's doing to keep these public spaces relevant."
Why Austin's New Central Library is a Vision for the Future via Austin American-Statesman
"The Austin Public Library recently opened its spectacular facility with much fanfare to respond to a diversity of needs in the Austin community. Transformed from a traditional library filled with books and other sources of information including media, the new open design sets itself apart as a new standard to address user needs in the 21st century. The timing of the opening of the new Austin Public Library is a perfect opportunity to highlight the resurgence of the central role of libraries in their respective communities, whether public, academic or school libraries, as they rethink their relevance amidst fast-paced changes."
Education
Coding Creativity Reigns During Computer Science Education Week via EdTechMagazine
"Computer science is often top of mind for 21st-century educators, but this week, you'll likely hear more about it than ever before. From Dec. 4-10, teachers and students across the globe will celebrate Computer Science Education Week. Many classrooms are expected to participate in an Hour of Code, during which students spend at least one hour working on a coding activity."
What We Know and What They Know: Scholarly Communication, Usability, and Un-Usability via ACRLog
"Over the past handful of years, a lot of digital ink has been spilled on library responses to #icanhazpdf, SciHub, and, most recently, the #Twitterlibraryloan movement. This hit home in my life because in recent discussion with students at my University, we found that students told us outright that they used SciHub because of its ability to "get most things." How we talk about piracy with our patrons is an important topic for discussion, and places a tremendous amount of emphasis on the ethics of a for-profit publishing model. But it places librarians in a precarious situation defending publishing practices that build barriers to research."
infoDocket News Roundup via Library Journal
A list of LIS news from the past week.