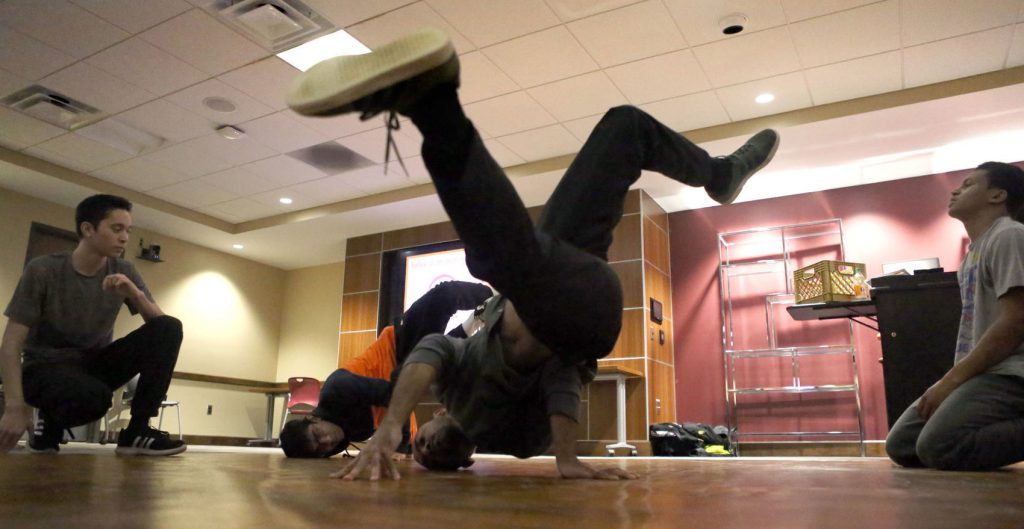 Innovative Library Programming
February 13, 2018: "Children will be able to get a behind-the-scenes glimpse of what a librarian's work is really like during an upcoming program at the Petoskey District Library.
The Mini Masters of Library Science program will allow children to work with a librarian to process books, plan events and advise readers on new books that fit their interests.
"They'll get to put a barcode on a book and catalog it into the computer and do check-in and check-out of books," said Megan Goedge, children's and youth services librarian at the Petoskey District Library. "There's going to be a lot of stuff, so we'll meet twice. At the end of the (second session) kids will get a Mini Masters degree of library science."
February 26, 2018: "Students have an excuse to be loud at Virginia Tech's Newman Library thanks to the work of a DJ librarian. The third Thursday of every month, a group of Tech students, faculty and staff gather together to explore hip hop, education and expression through an event known as "Digging in the Crates," which started last year."
Opinion Pieces
February 1, 2018: Rebecca T. Miller's writes an editorial evaluating the IMLS Strategic Plan.
February 5, 2018: Barbara Fister reflects on the "Libraries in the Context of Capitalism" symposium and the themes of hidden and undervalued nature of library/archives labor that emerged as a result of the meeting.
February 26, 2018: "Just over 8,000 registrants came to the Mile High City for five days of presentations, conversations, and innovations, many of which centered on the importance of making sure that people from all socioeconomic backgrounds and walks of life have a voice in our national dialogue.
Artist, activist, and author Patrisse Cullors began the Opening Session by telling the story of her 4th-grade teacher—Mrs. Goldberg at Erwin Street Elementary School in Van Nuys, California—who gave the young Cullors books about the civil rights movement. "This part of education—the part where I get to be curious, get to be engaged—is the part I loved the most," Cullors told attendees. "This is the foundation for my activism."
New Projects
February 13, 2018: "Digital preservationists at Yale University Library are building a shareable "emulation as a service" infrastructure to resurrect thousands of obsolete software programs and ensure that the information produced on them will be kept intact and made easily available for future access, study, and use."
February 22, 2018: "Simply put, our mission is to build and preserve comprehensive collections of the world's most important television programming and make them as accessible as possible to researchers and the general public. We will need your help."
"Preserving TV news is critical, and at the Internet Archive we've decided to rededicate ourselves to growing our collection," explained Roger MacDonald, Director of Television at the Internet Archive. "We plan to go wide, expanding our archives of global TV news from every continent. We also plan to go deep, gathering content from local markets around the country. And we plan to do so in a sustainable way that ensures that this TV will be available to generations to come."