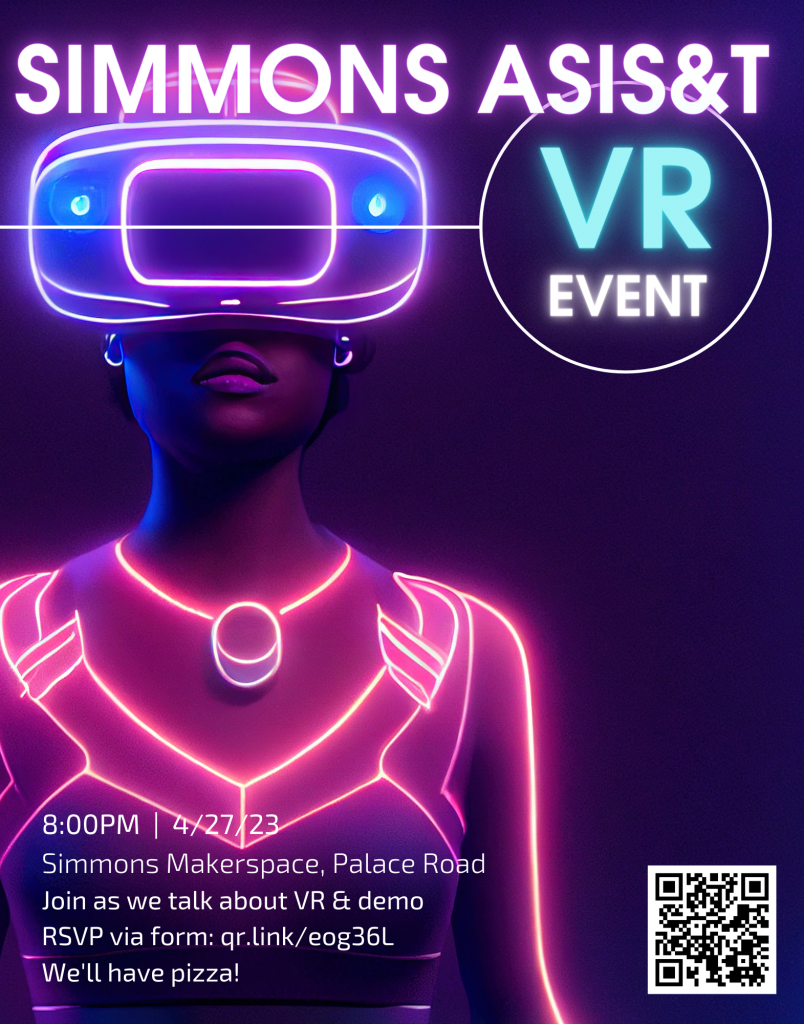 Join us Thursday, April 27, at 8 PM EST in the Makerspace on the first floor of Palace Road for our first VR Game Night!
We have a number of Oculus Quest 2's to play games with. We kindly inform you that this event will be held in person. However, if you have a headset and would like to participate virtually, we would greatly appreciate your attendance. If you will be joining us virtually, make sure you install the Social/Multiplayer games. Here are the games we have installed on the headsets. (The Zoom link to attend virtually)
There will be pizza and refreshments. Take a break from final projects and come and have some fun with us! Please fill out this form if you are interested in coming.
Please contact [email protected] with any questions! Hope to see you there.