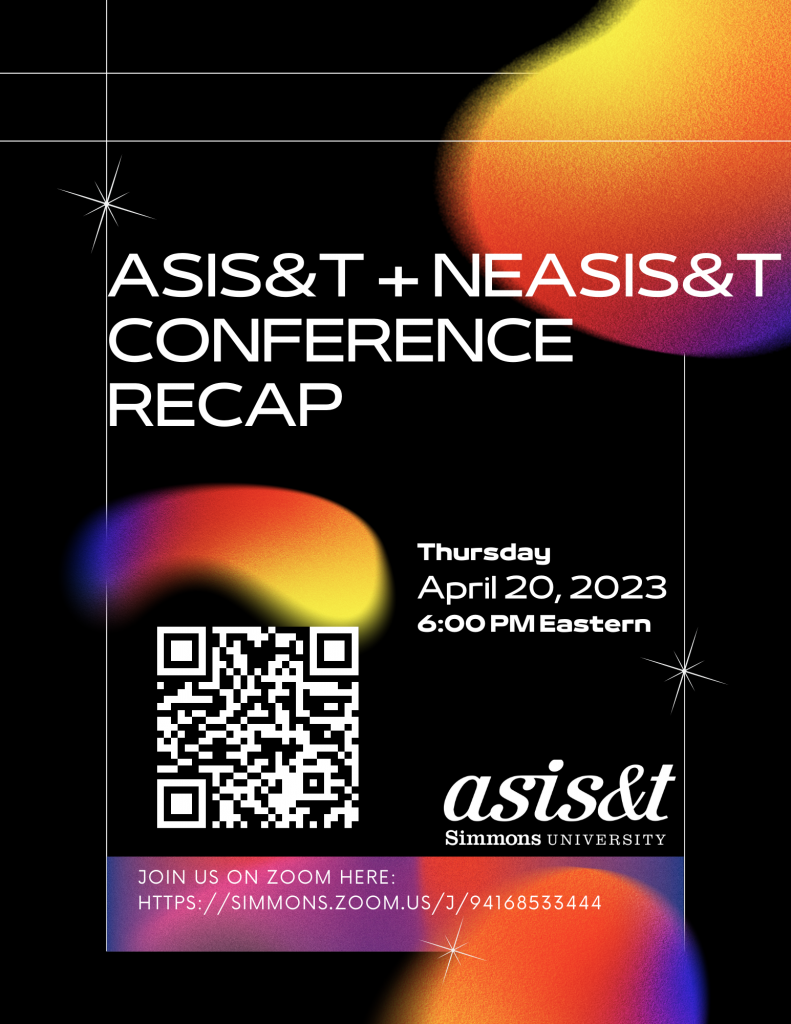 Curious about Information Science and Technology? Want to learn more about the research being done by the SLIS IS&T community? Join Simmons ASIS&T on Thursday, April 20th for our Conference Recap!
Learn about the research at the forefront of Information Science as SLIS Faculty and Students present their research and experiences from the ASIS&T Mid-Year Conference and the NEASIS&T Annual Conference. If you want to learn more about conducting and presenting research of your own, attending conferences, or just want to get involved in the IS&T community, join us on Zoom at 6:00 PM Eastern time at the following address: https://simmons.zoom.us/j/94168533444
Please contact [email protected] with any questions! Hope to see you there.