Join SLA@Simmons for ResumeX, a speed dating style career development workshop in which LIS professionals review your resume and cover letters and offer constructive feedback for improvement. This is a great opportunity to update your resume before the semester ends, both for upcoming part- or full-time job applications or because you haven't added new experiences to your resume in a while!
At 6 PM, Andrea Rasmussen, the hiring manager at Ropes & Gray LLP is going to set aside time to do an informational interview with any student who has a serious interest in the law firm setting.
Food will be provided, and you can drop by whenever it is convenient for you! If you are unable to attend in person, email your resume and/or cover letter to sla@simmons.edu and we will distribute them to the professionals for feedback!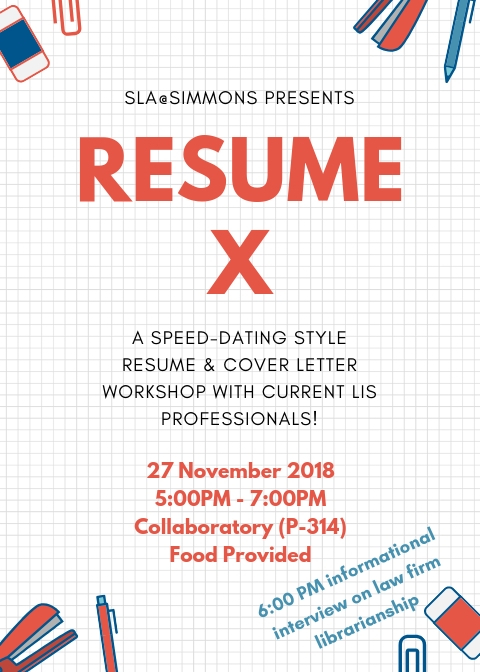 Location: Collaboratory (Collaboratory, P-314, Palace Road Building)
Date: Tuesday, November 27 from 5 PM-7 PM
RSVP not required, but appreciated!