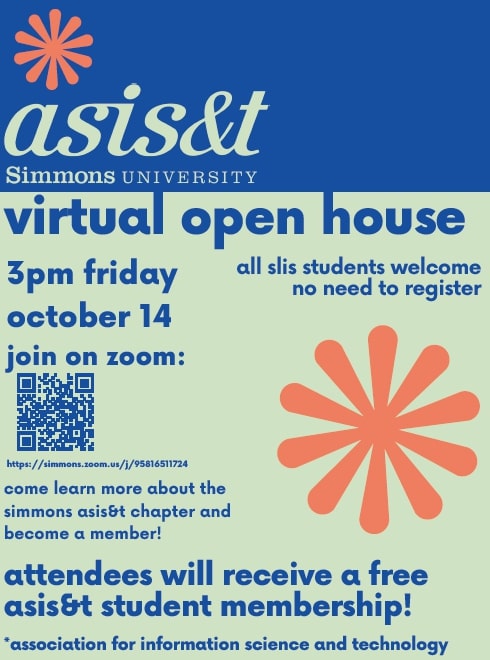 Join us Friday, October 14 at 3:00 p.m. on Zoom for ASIS&T's Fall 2022 Open House.
The upcoming Fall Open House would be a casual and fun introduction to the Simmons ASIS&T community. If you are interested in Information Science & Technology, want to join a LIS professional organization, or want to get involved in student groups, this is a great opportunity!
All SLIS students are welcome, and every attendee will receive a free student membership to ASIS&T. We hope to see you there!
You can join via the Zoom link to attend: https://simmons.zoom.us/j/95816511724