Please join ASIS&T and UXPA Simmons student chapters for a joint Meet & Greet event on Friday, January 28th, 2022 at 12pm ET.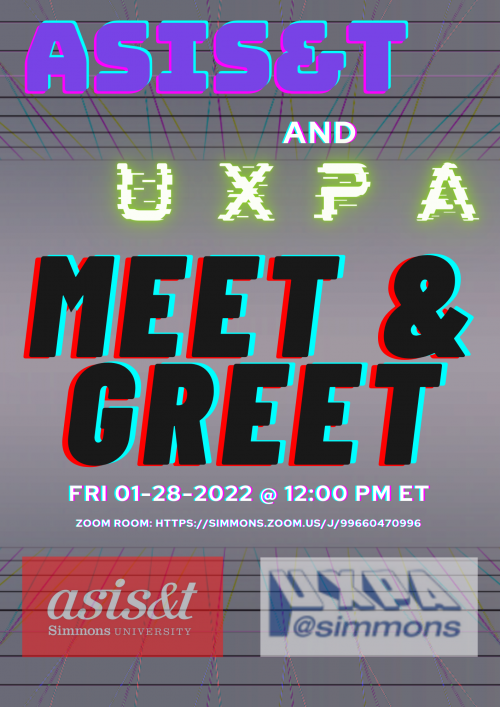 Join us on 01/28/2022 at noon ET to meet others passionate about research, technology, and user experience design.
The spring semester is an ideal time to discover the SLIS student chapters of the Association for Information Science and Technology and the User Experience Professionals Association.
The joint meeting offers students a perfect place to learn about both groups and hear how you can be involved this semester and beyond. Whether you're just starting out at Simmons or wrapping up your time in SLIS, please take the time to engage with your virtual campus community!
For more information about Simmons ASIS&T and UXPA@Simmons: